2020 Upland 5K Trifecta Challenge
2nd Annual Irish For A Day 5K & 1K:  
Don't forget, even though our 2nd Irish For A Day was cancelled, your registration still counts towards our Upland Trifecta Challenge Series.

Race Back To School 14 Mile Virtual Fun Run:  
In place of the 4th Annual Firecracker 5K & 1K Run/Walk, please join us for our Race Back To School Virtual Fun Run, our 2nd run/walk in our Upland Trifecta Challenge Series. 
Registration open NOW!

13th Annual Turkey Trot 5K & 1K: 
Thursday, November 26th, San Antonio Park
Our 3rd 5K in our Upland Trifecta Challenge Series.
Registration Date To Open Soon.
Each 5K & 1K  and Virtual Run/Walk will require a separate registration.  Please make sure to register with the exact name for each race.   At the completion of the 2020 Turkey Trot 5K, a commemorative 2020 Upland 5K Trifecta Challenge medal will be given to each participant completing the two 5K and one virtual race!             

City of Upland Race Back To School 14 Mile Virtual Fun Run
VIRTUAL FUN RUN DATES:  NOW through Wednesday, September 30th.
REGISTER ONLINE:  NOW through Friday, September 25th.
Join us for the second event in our Upland Trifecta Challenge series. Exercising for our mental and physical health has never been more important. Plus, this is the perfect way to jump-start your training for our Turkey Trot 5K Run/Walk, scheduled to take place in November.
Our virtual fun run is 14 miles long, honoring the 14 schools located throughout the City of Upland (elementary schools, junior high schools, high schools, and adult school). You can run at anytime and you're free to complete the 14 miles indoors on a treadmill or anywhere outside while practicing safe distancing and following all CDC guidelines. The best part is you get to choose the start and finish line and you can take as much time as you like to complete the fun run! Complete it in one day or divide it up among several days, as long as you complete 14 miles. You can complete the virtual fun run anytime through Wednesday, September 30th. Please note that this is a self-coordinated fun run with no setup, chip-timing, or coordinators on-site.
Proceeds from the virtual fun run will benefit the Upland Recreation and Community Services Build-A-Dream Youth Scholarship Program.
REGISTRATION FEE:  $25  Please click "RaceWire Register Online" link below to register.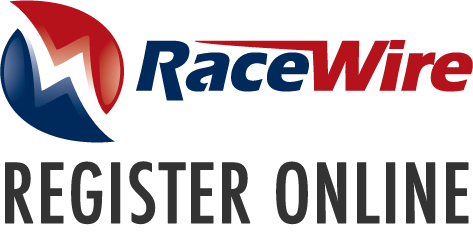 EVENT PARTICIPATION INCLUDES:  Event tank top, custom medal, and swag gear.  All items will be mailed directly to your home so NO package pickup is required!  Just don't peak at the medal until you finish!  Don't forget to register early if you want your tank-top to wear for your virtual fun run.  Or, show your school spirit by participating in our virtual fun run with a T-shirt from your days in school or support the school your child attends!  Swag bags will start to be placed in the mail on Wednesday, August 24th.
INSTRUCTIONS FOR SUBMITTING YOUR VIRTUAL FUN RUN RESULTS:  Runners will track their own results and completion is based on the honor system. Although there are no awards or prizes for the first to the finish line, we thought it would still be fun to keep track of the finish time for each participant. Once your virtual fun run is complete, you can submit your results HERE!  Results will be posted the week of October 5th. HERE!

CERTIFICATES:  Once results are posted, search for your name and click on the pin icon to the right. This will enable you to download the certificate on the right side of your screen.
PREMIER SPONSOR:  Burrtec Waste Industries, Inc.
Don't forget to share your photos of our first ever virtual fun run at #RaceBackToSchool
Questions?  Please contact Upland Recreation and Community Services at (909) 931-4280.